HOME
FENCE
PALLET
SHED
<PROFILE>
TO TOP
Scanland Limited was formed in June of 1996 by Father and Son team Allan and David Croft.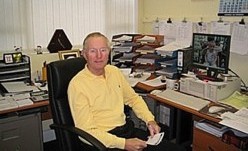 The business previously run under the name of Scanland Agencies Limited, not far from where we are now. Scanland Agencies Limited closed during 1996, it was then that Allan and David took it over and Scanland Limited was born.

The business we do today, has evolved with changes in the Pallet and Fencing market. Primarily timber was supplied by Portuguese mills, but now most of that is changing into supplies from Russia and The Old Baltic States.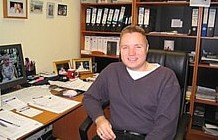 We can still supply from Timber Mills within the UK, Home Grown timber for Fencing and Pallet Trades. Normally these are ordered on full load basis direct from Mill to Customer.

We stock Latvian Pallet wood at both Liverpool and Grimsby Docks. We also supply on forward contract basis Pallet materials from abroad, for delivery to our Customers, using many Docks within the UK.

Fencing Timber can be delivered direct from Home Grown Mills on full load basis or taken in smaller quantities from our stocks on Liverpool Docks. We also supply Customers in Scotland with fencing timbers supplied on forward contract basis, these contracts are shipped to Docks in Rosyth and either collected by, or delivered to our Customers. We can also supply on forward contract basis non-stock items for our Fencing Customers anywhere within the Uk.

We import Shed materials from Sweden (some Latvian), which is all Kiln Dried and kept undercover in warehouses on Liverpool Docks. Please see our Shed page if you require further information about our products.

If you require more information please contact us, we are happy to help.